Tag Archives:
social media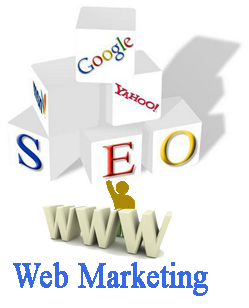 No matter what type of business you run or what industry you're in, your company can benefit greatly from SEO. The days of paper flyers, brochures, magazine ads, and newspaper listings are over–for the most part anyway. Thanks to the Internet and all of the advanced computer technology that's out there, doing business online is the way of the current times and the future. Online is also where you'll find all the customers. Here are six compelling reasons why setting money aside for SEO services is a must for long-term success in the today's world.
1) No one can buy from you if they don't know you exist
Perhaps the most important reason for utilising SEO is so that people realise that you and your company are an option for a certain product or service. After all, nobody can buy from you if they aren't aware of your existence. Some reports say that 75% of users fail to check more than the first page of Google search engine results. By pushing your company links into the upper portion of that first page, online users will have a far higher probability of noticing your link and clicking on it. SEO is guaranteed to get you more exposure more quickly than you'll ever get with most other methods. While you may be able to get away with local sales, your business will never "boom" without SEO considering the amount of competition out there.