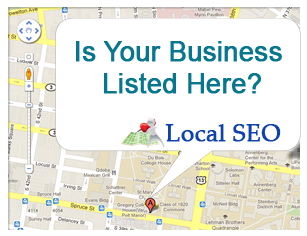 Search engines are probably one of the best inventions ever, as they are able to find the information you need in a matter of seconds. Search engines use a complex algorithm in order to carry out a users search. The set of techniques which optimize a website to rank higher in the search engine results is known as SEO(Search Engine Optimization).
If you run a brick and mortar business 'Local Search' is probably what you should spend your efforts on. Local search consists of geographical search terms for example 'plumber in London' or 'web design in Texas'. Let us take a look at the top 10 local search factors that matter the most.
1. Category Association
You will need to choose the category for your website when setting up a Google local page (now known as Google+ Local). It is important that you choose the correct category for your business and also select sub categories, ensure that you include your business in every category that is relevant for example if you are a web design company you can be listed under 'internet services', 'web design' and if you also offer website hosting or SEO services, ensure you are listed under 'marketing', 'web hosting' and 'digital marketing'.