I was reading one article posted on Search Engine Land with title as "11 Reasons Link Building Is A Futile Waste Of Time — And One Big Reason It Isn't" written by Eric Ward. I found that whole article very interesting as that contains details which can give proper answers to many link building misconceptions. So here i am sharing the same article for the readers of my blog.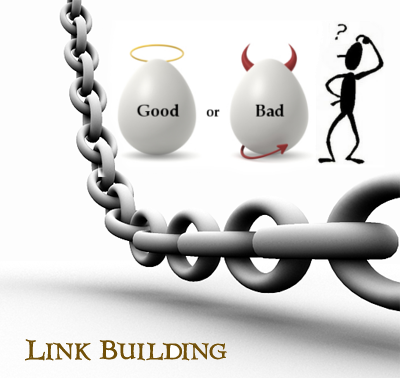 I don't have to build links anymore, and I have never felt so liberated. So free. All the years I spent endless hours trying to help content get discovered — and I didn't realize I didn't have to do any of it. Those 163 conference gigs? Waste of time. 300+ articles, columns and posts? Digital litter. The massive project I just wrapped up for the Sochi Olympics? I'm sending their check back.
Why? Because it's been made clear by everyone that link building is now dead, the last nail in the coffin being the guest blog post, hammered in by my friend, colleague, and occasional co-panelist, Matt Cutts, who takes way more grief than he deserves. It's not his fault you treated Google like a personal ATM for a decade.
So there it is. Stop all your linking and publicity related activities. You now have one single solitary content mission:
Be awesome.
Be awesome and the world will find and share that awesomeness — this is the 2014 social version of 1994′s "build it and they will come" approach, or the 2010 version of "just make it an app and they will download it." Who needs links when likes, tweets, pins and plusses are available? An actual <a href> tag is downright exhausting to create and could get us an unnatural link warning.