Monthly Archives:
December 2011
By Kristi Hines at Search Engine Watch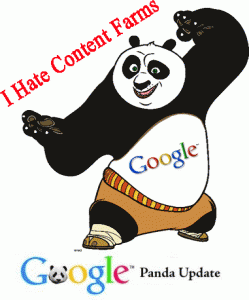 A while back, I wrote about how to get the best high volume links. Fast forward eight months and Google has made two major changes to its algorithm — first to target spammy/scraper sites, followed by the larger Panda update that targeted "low quality" sites. Plus, Google penalizedJCPenney, Forbes, and Overstock.com for "shady" linking practices.
What's it all mean for link builders? Well, it's time we say goodbye to low quality link building altogether.