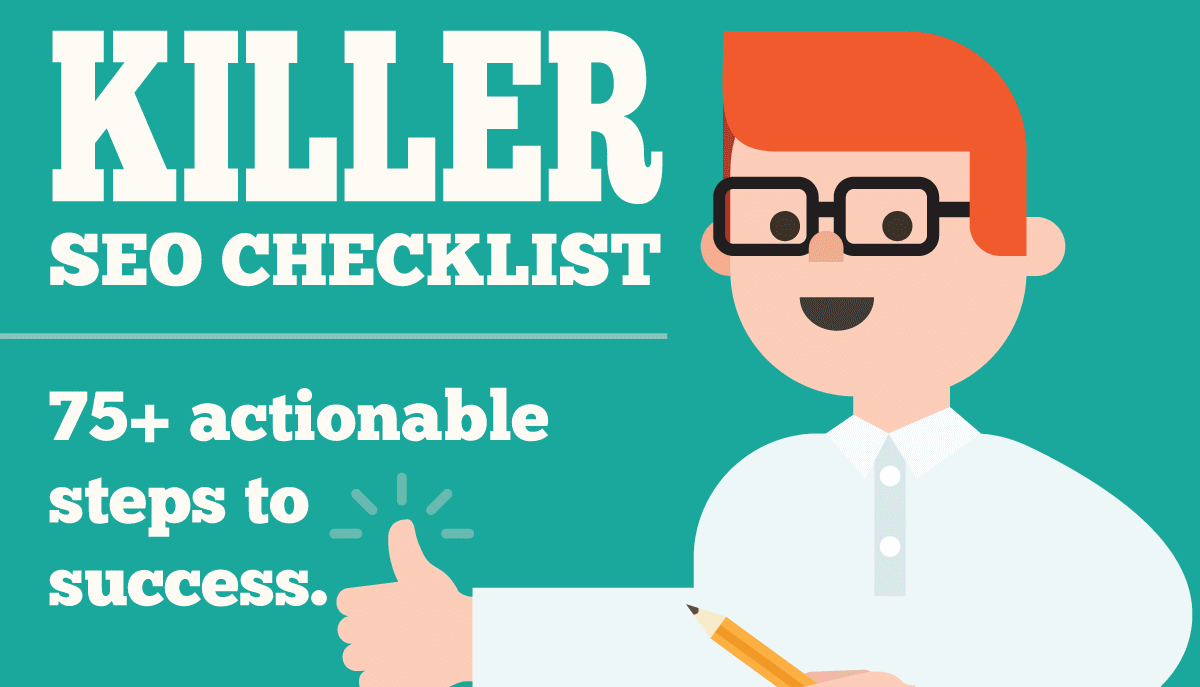 Whether you're just starting an online business or want to brush up on the basic of SEO techniques, the one thing that comes in handy is a checklist.
Since keeping a tab on all the latest changes and updates associated with SEO can be challenging, a checklist will help you to not only narrow down the important aspects of SEO but it will also help you to improve your productivity.
Thus, with this in mind, here's an essential SEO guide that will help you to optimize your website for search engine as well as users and help you to make your site's structure more SEO-friendly.
What does this guide comprise of?
This guide consists of an infographic that comprises of 75+ simple SEO tips that you can implement on your website to improve your site's ranking as well as traffic.
Additionally, to further aid you in your optimization process, this checklist is divided into two parts namely, on page SEO and off-page SEO and consists of a step-by-step process and useful resource material that'll help to speed up your site's performance and functionality. Best part, you can download a PDF for this guide for free and keep it handy.
So check out this infographic now and know the best SEO practices that are vital for your business's online success!

Killer SEO Checklist [Infographic] by the team at Capsicum Mediaworks, LLP