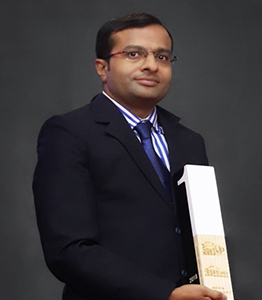 Hello World!
I'm Dilip Rajpurohit, Marketing, MarCom, and Branding Strategist with years of experience managing internal & external communications, content marketing, company positioning & branding, webinars, events & trade shows, analysts & media relationships, and digital marketing initiatives. Driving the branding and marketing communications practice for the company. Responsible for increasing the company's mind share and market share in targeted markets. Managing a team and responsible for corporate communications, positioning & branding, content and digital marketing, events, analysts and & media relationships, and sales enablement initiatives.
Responsibilities:
Marketing Strategy – Complete ownership of corporate branding, marketing communications, analyst relations, and customer experience. Identifying key value propositions and strategically mapping organization goals into effective marketing campaigns. Identifying and establishing the right practices, channels, tools, and technologies for the marketing team
Content Marketing – Owning and managing marketing collaterals (blogs, case studies, white papers, guides, videos, etc.) and assets (website, blogs, social pages, and channels, etc.) on an ongoing basis. Connect with magazines and editors for content publications
Digital and Inbound Marketing – Planning and executing Inbound Marketing campaigns for new customer acquisitions. Responsible for executing promotions through digital channels (SEO, SEM, Social Media, forums, etc.) for brand awareness and conversion
Outbound Marketing – Planning & executing Outbound Marketing campaigns (Email campaigns, Cold Calling) for demand generation and new customer acquisition.
Partner Marketing – Establishing and nurturing relationships with technology partners like Snowflake, AWS, Microsoft Azure, Talend, Databricks, DBT, Fivetran, etc.
Thought Leadership – Implementing effective thought leadership series and promoting through owned and earned media to drive brand awareness
Analyst and Media Relations – Responsible for nurturing relationships with industry analysts from firms such as Gartner, Zinnov, ISG, IDC, Everest, ARC, etc. Responsible for media and press communications
Events – Responsible for event planning & execution of marketing campaigns.
Employer Branding – Establish and grow the company's talent brand as an "Employer of Choice" among the prospective candidates.
Sales Enablement – Plan and execute sales enablement campaigns; should be able to build effective marketing collaterals for campaigns.
Be Social With me.