Over the years, the internet has molded itself into a platform for both consumers and businesses. Websites now serve all kinds of different purposes and customers. As a result of this, competition is intense, and visitors are looking for an experience that drives them to make a purchase or engage with the content on the site.
Combine this rising focus on the user experience (UX) with the practice of search engine optimization (SEO), and you have two seemingly different things. In reality, though, they are more connected now than theyve ever been. Today, well look at three ways SEO and UX are hopelessly intertwined.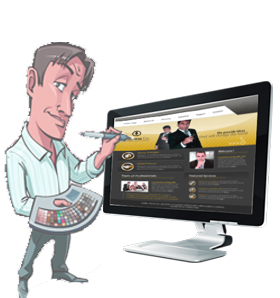 3 Ways UX and SEO are Inseparable
Its funny to look back on Google and the internet has a whole a decade ago. Back then, websites were focused on profitability and functionality above all else. They werent worried about things like keyword stuffing or whether their site was well-structured. They wanted to rank, and they wanted to make sales.
This approach has become more nuanced as time went on and search engines got smarter. Lets take a look at three ways the practice of SEO has become fused with UX.
1. Google is Focused on the User Experience
Now, Google treats itself like service more than ever. They are focused on providing their users with the most relevant results to match their needs. Originally, their algorithm could be fooled by something as simple as multitudes of a relevant keyword, but this is not the case today. UX research experts have a great role in studying the methodologies that can improve a websites' performance. They make use of card sorting and tree testing tools in studies to understand and improve the findability of topics on websites.
Google scrutinizes websites to see how they are relevant, but also useful and valuable to the user. Relevance will only get you so far, youll need a professional website design as well if you hope to rank through your SEO efforts. More than this, they also look at how accessible the content is to a variety of different users on multiple devices.
The rise of local search and mobile responsive sites is a perfect example of this renewed focus on the user experience. SEO lives and dies based on Googles focus, and right now that focus is squarely on the user experience.
2. Keywords Have Evolved into Search Intent
The beginnings of SEO focused on keywords that would show relevance to a topic. Sites would stuff their content full of keywords like it was a Thanksgiving turkey, and it would work. Since then, keywords have evolved and are now influenced by, you guessed it, the user experience.
Today, looking at keywords requires going beyond the simple term. Today, its about what that term suggests from a users perspective. If someone is searching for beauty products whats their intent? What is the motivation behind that query?
Thats the question SEO needs to ask, and the answer lies within the customers journey from searching in Google, to their ultimate purchasing decision. The key here is to go beyond simple terms and instead search for long-tail keywords and similar topics that will help you build an image of what the user expects when they click on your site.
3. SEO Factors are Fueled by UX
Our final connection is perhaps the strongest of them all. Everything you do for SEO is informed by UX. Take a look at these pairings and watch as the pieces of the puzzle fall into place:
Meta Tags and Descriptions – Important for SEO because it shows Google what your page is about, important for UX because it does the same thing for your users and gives you an opportunity to catch their eye.
High-Quality Content – Google likes content that is written for people, not search engines. Users enjoy content that is relevant and valuable to their needs.
Site Structure – Google likes a well-organized site so it can crawl the pages easier. Users also benefit by being able to quickly find what theyre looking for.
Final Thoughts
Google is becoming more and more focused on the desires and feelings of its users with every passing day. As a service, they want search results to provide relevant and positive experiences. By letting your UX and SEO work together, both can benefit from this renewed focus. How do you combine your UX and SEO efforts? Let us know in the comments!