If you're starting a blog or are looking to restructure and rehabilitate your current site, it's important that you understand the ins and outs of linking. By now, you probably have a basic understanding of search engine optimization and how it works: the better your SEO is, the more likely you are to appear higher in search engine results, and therefore, the more likely you'll be discovered by your target market.
However, SEO isn't all about content. There are several other key components to SEO, and linking is one of of them. In fact, linking is a very important ranking factor for Google; content, RankBrain, and linking are Google's three top ranking factors. As such, this is something you cannot afford to ignore. Here's how you can start an inbound linking strategy for your blog:
Understanding Outbound vs. Inbound Links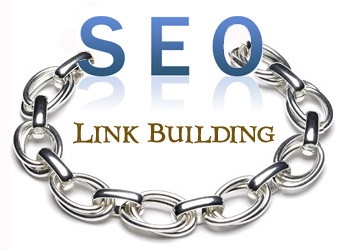 There are two types of links: inbound links and outlinks. Both play a crucial role in the overall foundation of your site and link efforts. Outbound links are those that originate on your website, and point to another piece of content on the same domain. These internal links help strengthen your site map.
Inbound links—which we're focusing on here—are those links that point to your website from other websites. For example, if you were to write a blog post about how to install a WordPress theme, and another website links to it in their own blog post, that counts as an inbound link.
The more people that find your content about installing WordPress themes useful, the more inbound links you'll get. And in the world of SEO, each inbound link counts as a digital vote—the more you get, the more Google considers your post to be useful, relevant, and value-rich.
Start Guest Posting
Guest posting offers one of the best opportunities for link building. Guest posting is when you write a blog post for someone else's websites. There are plenty of benefits of guest posting. The biggest benefit in this case is the amount of free backlinks—or inbound links—you get. This is because whenever you guest post for someone, you give yourself credit to your website in either the bio section that appears at the bottom, or directly within the content.
Other benefits of guest posting include more traffic driven to your landing page, the ability to build authority in your industry, and it helps you network with other bloggers and thoughts leaders.
Participate in Forums
When you participate in active online communities, you have the ability to place your link across different posts without being penalized for being too spammy. For instance, if you're a marketing professional, you might start answering marketing questions on Quora, ending each contribution with a link to your website. You should pay attention to big discussion sites like Quora, as well as niche sites in your industry.
Create Strategic Partnerships
When you partner with other brands, you essentially double your marketing power. In this case, co-branding partnerships can take your linking to the next level. It works fairly simple: begin researching brands that complement your own, and come up with unique ways that you can work together and market your partnership. These examples of great co-branding partnerships can help steer you in the right direction, but it's important to keep in mind that partnerships aren't just for big businesses—they can be particularly lucrative for small businesses and startups as well. For example, if you owned a coffee shop, you might partner with a local bakery.
Take Advantage of Tools
There are many link building tools that you should be taking advantage of. These tools help you manage your overall link building strategy. For instance, the Ahref Site Explorer tool makes it easy for you to check backlinks that belong to your competitors. This way, you'll be able to see how they got their own link building opportunities, and can leverage that information to your advantage. If another blog links a competitor, then there's a reason they find them useful, and this would be a safe bet for a potential contact to reach out to for your own backlink.
BuzzSumo is another great tool that focuses on prospecting. This is a solid source for curating your blogger outreach strategy, and managing your contact information and details. One of its key features is the ability to identify relevant authors by keywords, and find influencers and bloggers that publish and share content similar to yours.