By 2016, 63% of digital display will be programmatic, up from 24% in 2014. (eMarketer prediction)
Digital media has come a long way and its potential keeps increasing with each passing day. Realizing this potential, marketers around the world are increasing their investment in digital advertising every year. However, the promise of the huge returns that digital advertising brought with it has left many disillusioned, primarily due to inadequate technology, irrelevant practices and inefficient operating processes.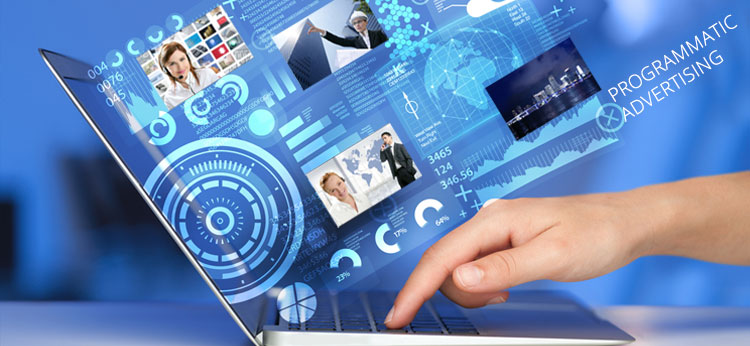 Widespread adoption of the programmatic approach to advertising is, however, bringing about the desired transformation marketers were seeking. Media buyers and sellers are increasingly aligning their organizational processes with automation technology to bring about continuous, multiple-channel customer engagement.
Boon to advertisers & publishers
The application of programmatic is not limited to ad operations alone. It equips the advertisers and publishers with the power to bring in process efficiency and marketing effectiveness. As a result, advertisers and publishers are exhibiting strong interest in the programmatic approach.
For marketers, this approach means effective media utilization by targeting the identified, segmented and targeted audiences with contextually appropriate content. This also offers them the potential to buy advertising more inexpensively.
By adopting a programmatic approach, publishers achieve operational efficiency. It gives them the power to efficiently value and transact media. In the current complex advertising landscape, having the capability to support sustainable business practices is crucial. This results in expanded audience value along with the cost-savings.
Top 5 trends in programmatic advertising
Mobile devices have attained unprecedented importance in the increasingly digital world. Consumers are getting increasingly mobile. This has created the need for an alternative method for audience identification, tracking, segmentation, and analysis.
The programmatic approach has become equally applicable to all media types and channels. There is an increasing demand for actionable customer insights across all mediums — whether the media types are paid, owned or earned; or the channels are varied like television or mobile.
Data continues to be highly valuable since programmatic advertising is audience-centric. This implies the increasing relevance of management platforms and enterprise governance strategies that can ensure access to the all-important data.
Businesses are focusing on development and optimization of business processes and organizational structures to aid in the execution of programmatic marketing.
Multifaceted and dynamic ad technology solutions will continue to evolve with the purpose of meeting the requirements of all kinds of marketers – large or small.
To keep pace with the future of digital sales, advertisers and publishers need to consider an integrated approach to automating their advertising business and adserver solutions.