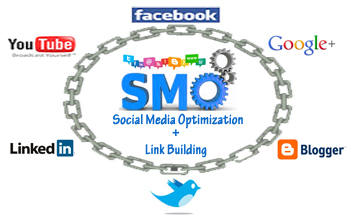 Social Media sites are gaining popularity day by day, therefore the link from them will help you to promote your business. There are various Social Networking sites such as Facebook, You Tube, Twitter and many more. The links on these websites are more valuable as it helps to boost up the search rankings. The tools that work for Social Media Marketing can be used in link building. It is a necessary step to be taken along with Search Optimization.
Social Networking sites help to increase the online presence of any business along with the links that raises search rankings. There are many social bookmarking sites such as Digg, Delicious, Reddit etc. You can place the links on the pages of LinkedIn but they never index on search engines but if the links are placed on profile pages of LinkedIn like my blog, my website and my company website, then these links have a higher value. You can even post the articles via a website link.
Social Media sites for making links
Facebook: It offers a great way to build links. The more are the friends and followers the more you can have the benefit of link building. The major benefit of Facebook is that it has group pages which are designed to bring the people of the similar interests together for sharing information. There are many chances that hundreds of people will see and and link to your page, but it is necessary that the information should be relevant according to their wants or for what they are looking for.
You Tube: It is another important tool when it comes to link building. You tube is a site which shares the videos made by the users and broadcasting by Youtube on the internet. It allows the users to search the videos according to their own interest. Members can create their own channels for broadcasting videos. You should make an instructional video which gives detailed information about your company's products and service. You can post the link to your website and other information about your products and services at the bottom of the video. The users can share the link on their own website, as a result of which the traffic increases.
The use of Social Media Optimization has become an ideal way to build links and boost up the traffic.