Email Marketing: An Integral Marketing Medium
Email marketing has been one of the very first methods of reaching out to customers in the online world. Come to think of it, it still is one of the most important ways of reaching out to your target consumers.
You can use email marketing for a variety of purposes. You can create welcome emails when someone interacts with your brand for the very first time. In your welcome email, you can put in valuable information about your company, and describe your products a bit. This way you can put a start your future marketing efforts. You can send newsletters to your clients through email, letting them know about your products, latest news/articles and invitation to share their thoughts. Emails of course are a great way to send direct sales messages. Email marketing is a great way to gather new leads for your business. For example, you could use email marketing along with services like HVAC SEO Bros to keep in contact with existing customers, as well as welcome new customers.
When conducted effectively, email marketing helps you to connect with your customers and promotes your business. Email marketing is a popular tool because of the considerably low costs associated with it. You can easily and quickly reach target markets without high production or space costs.
With the help of advanced email marketing tools like RocketReach (https://rocketreach.co/), for instance, marketers can create customized email lists. These email lists could be then segmented based on a wide variety of criteria such as customer behavior, psychographic patterns, purchase patterns, likes, dislikes, opt-in/outs, etc. This way you can ensure, you personalize your messages according to the different segments, thus making your communication relevant to your consumer base. This helps promote trust and loyalty to a company while also increasing sales.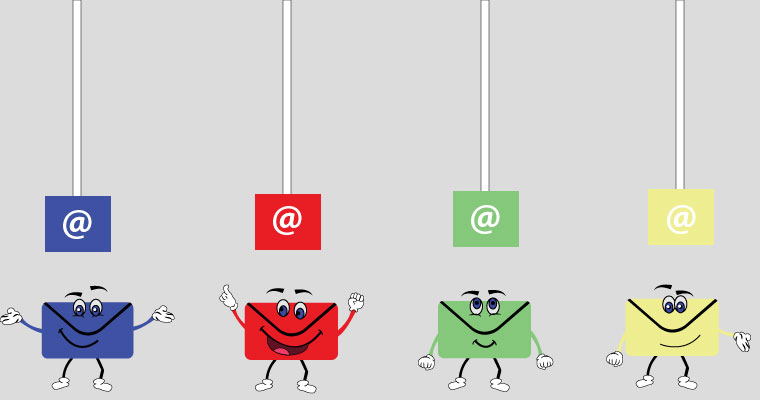 Email marketing, thus is indispensable to digital marketing success. One simply cannot overlook the importance that email marketing plays in building brands and touching base with you potential and existing consumers in a relevant and personalized way. In this article, let's look at some of the ways in which you can ensure your email marketing is able to break through the clutter.
The Objective:
Before you press the 'send' button, be clear on what your email seeks to achieve. You need to be extremely clear on what the objective is so that you can easily and effectively communicate the same to your readers. Is your goal getting the reader to subscribe or is simply about creating awareness around a new service? Once you define a goal for your email sends, you can define success and build a list to make that happen.
Give recipients options in your messages, such as calls-to-action and links in text, so they have multiple avenues to achieve your goal. Everyone's behavior is different, so make your emails flexible.
Personalization:
It is but natural that your readers will react more positively to emails that start with their names or have some personalized element plugged in. In a research conducted by Hubspot, it was concluded that emails with the recipients' first names in the subject lines had higher click through rates than emails that didn't.
Elaborating further on this point, send emails from a personalized account rather than a from a "no reply" email account. Readers treat such "no reply" emails as irritants. If you are looking at engaging your audience, try to humanize the entire marketing experience.
The pattern:
Did you know there are some days that can invoke more clicks or some times when consumers feel more engaged? A great trick to get better engagement from your audience is to understand the consumers' psyche in interacting with emails during different days of the week. Through trial and error, try to analyse when during the day and also on which days, the consumers are more likely to generate a positive response towards your email. By analysing this pattern, you can create a better deduced email campaign management plan.
Emails are Important!
Use some of these tips to formulate a strong email marketing campaign that can manoeuvre you to better reach out and engage your customers. The whole crux of email marketing lies in understanding customer needs and giving them what they want in a manner they don't feel pushed by the brand. Frequently monitor your effectiveness and most importantly, be flexible enough to accommodate the changing needs of the market.