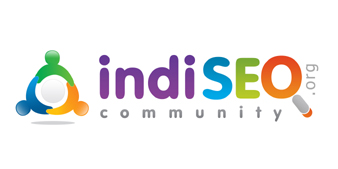 Indi SEO (indiseo.org) – A first ever SEO Group in India invites you to "Learn and Fun SEO Seminar 2011". With the previous success of the event in 2010, Indi SEO has transformed into a big SEO Association in Ahmedabad, India. Indi SEO has already got more than 300 online registered members, belonging to the SEO, Internet Marketing or related Industry. The formation of this Association was made with the basic intention of upliftment of their fellow members; apart from knowledge sharing and awareness about the latest trends in the Organic SEO & Online Marketing Industry are now at prime focus.
In the 2011 Seminar, topics covered are advanced Google Adwords, Google Adsense, effective Blogging, and Affiliate Marketing. Apart from this subject, experts from Internet Marketing are going to share their knowledge and insights on topics that seem to be critical in supporting business goals in an enterprise.
Though basically organized for SEO professionals, but looking to the depth of the topics even business owners, webmasters, web designers, developers and in fact those who are involved in Information technology business can make most of this Opportunity.
There will also be an Interactive SEO Quiz held after the Seminar and participants and winners will be awarded with gifts. Topics included are SEO, SEM, SMO, Digital Marketing and various Search Engines. After the Quiz there is Dinner and networking for all the participants arranged.
The event has not limited itself to Education and insight, but it also a good opportunity for businesses looking for sponsorship. Various programs of sponsorship are available and each sponsorship program is set in a way to make sure that business units receive maximum possible exposure within budget for the enterprise.
Indi SEO L & F 2011 seo event is held at 18 September, 2011, on 14:30 – 21:30 at the Darbar Banquet Hall, c/o Mirch Masala Restaurant, Opp. GNFC Tower, S.G. Highway, Bodakdev, Ahmedabad, India. for more detail visit indiseo.org