By SUJAN PATEL at Search Engine Journal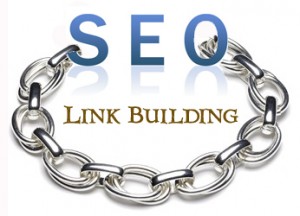 There's nothing I hate more than rehashed, regurgitated content – and unfortunately, the SEO world is full of advice that's been repeated so often that the only thing it's good for is wasting your time.
In my last article – 13 Unconventional Link Building Strategies – I broke this mold by showing you a few of the more unusual link building strategies I use to help my clients' websites gain brand recognition and high rankings within the search results pages.
Today, I've got a few more techniques to share with you.  I hope you find them useful as you grow and develop your own web projects!
Strategy #1 – Build a free tool or software program
Website owners are always looking for new techniques that will help them to outrank their competitors and tools that will help make the process of managing websites easier.  As you might expect, if you provide a tool or software program that helps site owners to manage either of these needs, you'll wind up with plenty of good press and, consequently, more backlinks to your site.
Strategy #2 – Build supplementary micro sites
If you've worked in web marketing for any amount of time, you know that one way backlinks from highly relevant, high quality sites are just about the best links you can get.  But since it can be difficult to get other site owners to link back to your pages, why not simply build your own "micro sites"?  A small WordPress satellite site that slowly drips out original content can gain PageRank pretty quickly, making it the perfect way to start funneling high powered links back to your site.
Strategy #3 – Swap services with local businesses in exchange for links
Bartering has long been an acceptable form of payment, but in this case, instead of bartering for goods or services, you'll be bartering for backlinks.  To make this technique work, ask your existing business connections if they have any small projects you can help with.  Instead of charging your usual rate, simply ask for a link back to your site in return.
(Of course, as with most of these techniques, you'll get the best results if your links come from businesses that are relevant to your own.  For this reason, when looking for potential link partners, try to focus your activities on businesses within your same industry.)
Strategy #4 – Release content on Scribd, Slideshare and Docstoc
All of the sites listed above allow users to share informational materials with others for free.  The materials shared on these sites are typically well-regarded by the search engines, making it easy for people to find your content and share it with other users.  Start by releasing a few small reports on these sites and monitoring the impact on your backlink profile.  If you see a good amount of growth, expand your presence here in order to increase your total backlinks even further.
Strategy #5 – Buy an existing blog
This technique works like Strategy #2, except that, instead of reinventing the wheel and building sites from scratch, you simply purchase existing sites to link back to your main pages.  Although you'll need to continue updating these supplementary sites regularly, you'll save a lot of time over building up new pages.  To find existing blogs, check Flippa.com for relevant listings or contact site owners who have let their blogs lapse over time.
Strategy #6 – Provide testimonials for popular products
No matter what industry you're in, there are likely people selling both physical and digital products online within your niche.  When building the sales copy needed to sell these products, retailers often look for good testimonial content to make their pitches even more effective.  One way to leverage this need to your own advantage is to offer to review products for these retailers in exchange for a backlink pointing at your own site.
Strategy #7 – Develop a Firefox or Chrome Plugin
As with Strategy #1, releasing free Firefox or Chrome plugins can be a great way to quickly build interest and backlinks back to your site.  However, for either of these strategies to work, your tool or plugin needs to be interesting enough for site owners to want to share it with their audiences.  Take a look at the existing plugins that are available and find ways to improve on their functionality, or create something entirely new based on an unmet need you uncover.
Strategy #8 – Develop infographics
Infographics are a classic type of linkbait content, as they tend to be shared socially more often than standard articles.  Unfortunately, too many people believe that creating these informative graphics is a difficult – if not impossible – task, which prevents them from taking advantage of this great opportunity.  However, there are so many talented graphic designers working today that having infographics developed based on the statistics you provide can be done effectively and cheaply (though the total cost to do so often pales in comparison to the number of backlinks you'll receive for one good infographic).
Strategy #9 – Release free WordPress themes or plugins
By releasing a free WordPress theme or plugin, you won't just build links through blog and forum mentions by people using your tools – you'll also have the opportunity to embed a link on every site where your theme or plugin is installed.  Just be sure to familiarize yourself with WordPress's disclosure requirements, as tricking users into deploying your links automatically could get you kicked out of the blogging giant's directory.
Set up Google alerts that notify you every time someone mentions your branded keywords and check out each site that comes up in your alerts.  If you find that people are referencing your website, or if your 404 logs show that people who should be linking to you are no longer doing so, contact these webmasters and ask that they link back to your content to provide appropriate attribution.
Strategy #11 – Host a charity event
What goes around comes around – and this is certainly true of link juice!  One fun and worthwhile way to get the name of your website spread around the internet is by hosting a charity event or online fundraising drive.  Not only will you be able to help people with the donations and awareness you raise, your site will benefit from any press mentions your event receives.
Strategy #12 – Join a business networking group
Business networking groups come in all shapes and sizes – from informal local business owner groups to structured networking programs like BNI.  Any of these meet-ups represent a great way to get your business in front of others, as well as to uncover potential backlink opportunities from business owners in related niches whose clients may benefit from your unique products or services.
Strategy #13 – Speak to local college classes
While .edu links can be incredibly valuable, they can also be difficult to earn.  To pick up a few of these high powered backlinks, contact colleges in your area to arrange speaking gigs.  Whether you're presenting on an industry topic to a specific class or holding a seminar in the school's Career Center on your line of work, chances are these presentations will net you at least a handful of links back from the college's departmental websites.
Strategy #14 – Recognize "power users" on your site
If you want your website visitors to become true advocates for your brand, consider implementing some system that recognizes their contributions on your website.  For example, you could award a "Power User" badge to the person who provides the most insightful comments on your business blog.  By recognizing readers in this way, you'll increase the odds that they'll mention your site – along with a link back – on their own pages.
Strategy #15 – Establish business relationships with sites in your industry
Essentially, this strategy follows the "you scratch my back and I'll scratch yours" philosophy.  By forming relationships with other sites in your industry (particularly those with large audiences and that aren't direct competitors), you should be able to uncover a few natural, organic opportunities to promote each other's content.  Don't exchange a link for a link, but do find ways to promote your contact's site and they'll likely return the favor at some point.
Strategy #16 – Sue someone or get sued
Okay, this one's pretty far outside of the box – and there's no arguing that getting involved in a legal dispute will likely cost you more in court fees than you'd spend on most other backlinking techniques.  However, you can't deny that getting involved in a high profile lawsuit can lead to thousands of backlinks generated from press coverage, making this one possible way to quickly increase the size of your backlink profile.
Strategy #17 – Hire a publicist
If you want to court publicity in order to increase the number of links pointing at your site, suing someone isn't the only way to achieve this.  In fact, you'll likely be able to drive the same results by hiring a traditional PR agency to build both interest in your brand and backlinks to your site.
About Sujan Patel:
Sujan Patel is the co-founder of Single Grain, an SEO Agency based in San Francisco, CA. Single Grain specializes in helping start ups and Fortune 500 companies with their digital marketing strategy.