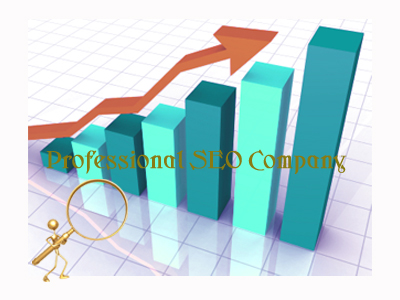 Nowadays, it seems that everyone does search engine optimization, or at least make the claim. But it's more than just developing good content and slapping on a few meta tags. True website search engine optimisation takes a lot of research, implementation, monitoring, and time. It truly is its own service. I suggest seeking out a company that specializes in SEO for the best results possible.
When it comes to shopping around for a quality SEO company, many are not sure where to begin. There are multitudes of SEO companies out there offering different services at different rates. That being said, I have put together a list of what I believe to be the "top 10 things to consider" when looking for the right Search Marketing agency – A guide to finding your diamond in the rough.
1. GUARANTEES SPECIFIC RANKINGS
No reputable SEO company will ever make such a claim! It states within the Google Webmaster Guidelines,"No one can guarantee a #1 ranking on Google." And no companies run Google or have any "insider secrets" to their complex ranking algorithm. Google does not just hand out #1 rankings. If they did, I would be out of a job. It's all about using results-based, tried-and-tested solutions to improving search rankings for specific search engines – as no two are the same. For example, if you're looking to further your business's online presence in China, you may want to use expert advice specific to the baidu search engine so that you can make headway in the search results of its users.
2. OFFERS INSTANT RESULTS
Rankings take time. For your company to be listed as a top digital marketing agency in singapore or elsewhere and to increase in Google search results, it can take weeks to months for a page. Plus, your site will be competing against other sites for relevancy and popularity.
3. GUARANTEES AN AMOUNT OF INBOUND LINKS
The important thing to focus on is your content – keep it fresh and relevant. It can take time, but you want your links to be valuable. Quality inbound links are created by humans and can be born and die at any time, so they cannot be guaranteed – be sure the company does NOT buy the links.
4. DOES NOT OFFER UNDERSTANDABLE REPORTS
You want to know where all your money is going, right? And wouldn't it be great to be informed on what keywords have risen and dropped in rankings? If they cannot offer concrete results, there is something wrong.
5. HOW DOES THEIR SITE LOOK
"If you can talk the talk, then you can walk the walk": clean and simple – does their site look good and is it optimized? If they cannot even promote themselves, how are they going to help you? You need to also think if their site works well for their business. If there was a cannabis dispensary, it wouldn't be appropriate for their website to have a dog related theme. They would need to use hemp and cannabis themes for wordpress to make their site look presentable and professional.
6. UNSOLICITED OFFERS
If you open a generic looking email template offering you their services, then you probably have received a spam email. Do not get me wrong, there is a difference between a company reaching out to you, and a company reaching out to thousands with the same email. Most reputable companies will not reach out to you unless there is a reason for it.
7. DOES NOT OFFER INSIGHTS
Correct me if I am wrong, but isn't it the job of the agency to lend a hand in your search efforts? After all, you did hire them. Not only should they be offering assistance on ways for your site to rank higher, but also show you where these insights are coming from (this is where reporting comes in).
8. HOW MUCH DO THEY COST
Good quality SEO is not cheap. When it comes to cost, SEO services prices varies greatly. On one end of the spectrum, you will have a company offering you the world for practically nothing, and on the other hand, there are companies who charge in the thousands for their services. It is best to keep in mind, you pay for what you get.
9. DOES NOT DO IN-DEPTH KEYWORD RESEARCH
Understanding how people perform searches related to your brand is the foundation of SEO. Slacking off here can mean the difference between having a successful campaign or not. If you do not know how your customer is searching for your brand or products, then how are you going to reach them?
10. DOES NOT PERFORM BLACK-HAT SEO PRACTICES
This is very important, and may be hard to spot by the untrained SEO eye. What is important here is making sure the company practices good ole' SEO practices – make sure they follow the Google Webmaster Guidelines. Black-hat SEO is not only unethical (buying links, stuffing a site with keywords, etc), but it also can get you banned from Google. If it appears that the company is trying to be sly and pull a fast one on Google, then step away. We all saw how JC Penney got ratted out and Google-slapped.
Once you weed out the competition and narrow it down to some worthy prospects, here are some questions you might want to ask about their agency (just to make sure they are up to snuff):
Can you show me some recent case studies?
Does your company abide by the Google Webmaster Guidelines?
How long have you been in business?
How familiar are you with my industry?
How do you measure success?
Will you supply me with reports?
How often will we be in contact?
These questions should help you get even closer to finding what you are looking for. Also, do not be afraid to ask questions. You want an agency that wants to hear everything you have to say. This only gives them more information on creating a winning game plan for your site.
When in doubt, keep this in mind: "You pay for what you get." And not to be cynical, but if it sounds too good to be true, then it probably is.
Remember, the goal of SEO is to ensure that the content of your site is matched and displayed on search engines results from relevant search queries – It is all about the end user and what they are searching for. This type of process is not over night and takes a lot of time and care to implement. Even though companies offer it as an add-on package, it truly is its own niche. A truly dedicated search company, who primarily focuses on quality SEO services, will often provide the best results.
Do not become a victim of bad SEO. Use this guide and find the right internet marketing company and speak with a search engine optimization consultant who can aid you in devising a strategic plan that works best for you and your company.
Courtesy : Search Marketing Sage