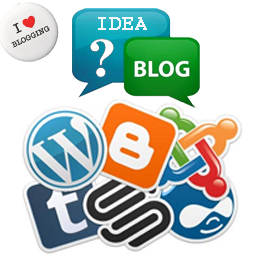 Tablets and smartphones are the optimum ways for consuming web content, there's no way around it. More and more people turn to mobile devices to get what they need on the web as smartphones and tablets become increasingly cheap and accessible. These devices are changing the very ways that we interact with the web—we're no longer sitting at huge desktops browsing the web at our leisure; entrepreneurs now focus on offering online services that work for the web browser on the go.
A recent article in Forbes magazine explains how mobile devices have changed the way we browse and engage services on the web. According to the data in the article, the percentage of people using mobile devices for surfing the web increased from 4% to 26%. And those numbers are only getting bigger. For anyone in the web business, it seems like a smart move to start thinking mobile.
Nowadays bloggers and major social media players conduct much of their business from the comfort of their smartphones. Blogging platforms like Blogger, WordPress, and Tumblr have smartphone apps that are designed to accommodate the needs of the blogger on the go. Social media tools like Twitter are practically built for mobile devices.
Which brings us to the subject of this article. I'm talking about one of the most popular smartphones out there, the one whose name is practically synonymous with the word smartphone: Apple's iPhone. The iPhone is a revolutionary tool, and it's a godsend to bloggers who want to keep track of data and produce content while they're away from their main computer. The iPhone has long been outfitted with services provided by the tech giant Google, among them Google Maps and YouTube, but it looks like that relationship is about to end.
At their most recent WWDC, Apple announced that it would be doing away with Google Maps for iOS6 in place of Apple's own mapping service. More recently Apple announced that they'd also be doing away with the standard YouTube app provided by Google. By all appearances it seems like Apple and Google are going their separate ways, especially where the iPhone is concerned.
Most importantly, I think this monumental shift will be a huge boon to entrepreneurial bloggers and professionals running web businesses. If Apple starts trying to make its own services to fill the vacuum left by Google, they'll have to expand the limited market that provides those services. With this move, Apple is effectively saying that there needs to be more choice and diversity when it comes to some services. There should be more mapping services, just as there should be more smartphones. Diversity in the market breeds competition, and competition breeds consumer interest in new products and services.
And when consumers are interest in new products and services? That's just another opportunity for online entrepreneurs to expand their niche.