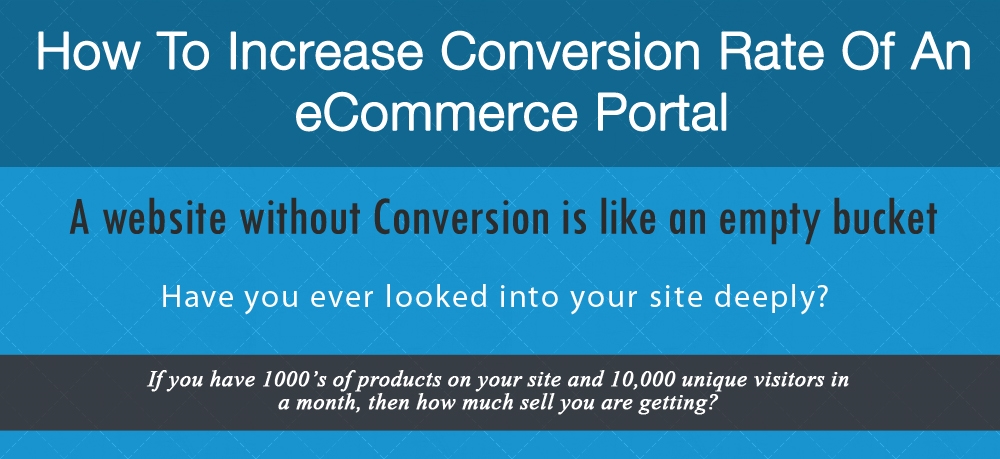 A website conversion rate plays an important role to identify its growth and future scope. If you haven't cared about it yet then it's time to check your website conversion rate.  If your site has monthly 50,000 visitors with bounce rate of 75%, avg. time on site is 2 mins and only 100 visitors are purchasing products your product then the Conversion rate is 0.2%, which is really poor.
Conversion Rate = (No. of visitors*/ Total no. of visitors) X 100
* who purchased the product
Now the question arises that how to improve the conversion rate? Some of the best possible methods to increase the conversion rate are listed here.
Increase the quality of the landing page
Engage Your Customers
Start Upselling
Social Engagement
Add reassurance copy
Add Credibility
Replace block of text with bullet points
Recommend Popular Related Products
Many more…
The rest of the methods in detail are available in the below infographic: