By now, you are already aware of the importance of designing digital marketing campaigns based on deeper understanding of audiences. Coming in a very close second spot is cross-channel digital marketing. Consumers have already moved from desktop to mobile and it is time, brands do too. "No single device is enough for today's digital consumer. Audiences are accustomed to switching throughout the day from PC to mobile to tablet to TV—not to mention multitasking."  (Source: eMarketer).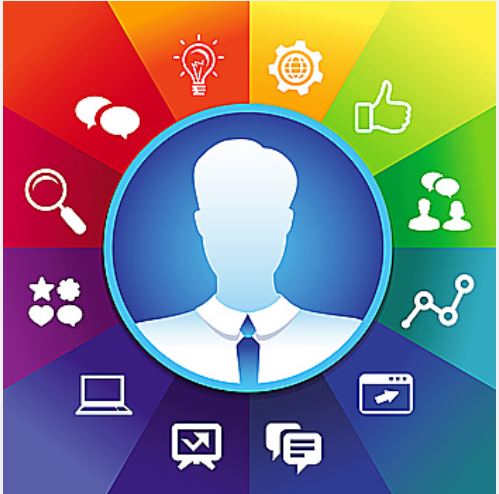 Cross-channel, cross-device digital world is where today's audience is. With more and more people engaging in multi-screening, brands need to ensure that their message is not getting overlooked by consumers on any of the popular platforms. In order to get tip and tricks on how to engage digital consumers towards your business, you can attend digital marketing events, wherein you will come across keynote speakers and top digital minds who will deliver key insights into effective digital marketing techniques and methodologies.
The connected customer
Consumers around the globe now expect omni-channel experiences from brands. A consumer today may use up to five devices when making a purchase. Besides, using computers, smartphones, tablets and smart TVs, more and more people are embracing wearable technologies.
In 2015, it was found that consumers are getting increasingly comfortable with going beyond the traditional e-commerce experience and embrace mobile commerce (28%) and shopping via tablets (20%). (Source: DigitasLBi's Connected Commerce)
Jim Herbert, Managing Partner of DigitasLBi Commerce, says, "Customers want to save time and money whilst being able to choose from more ways to shop than ever before. Mobile is increasingly becoming the platform of choice for bargain hunters on the go, with 85% of those surveyed now using smartphones whilst in-store. A further 55% of consumers claim that smartphones have changed the way they shop altogether."
Personalization is the key
The Connected Commerce survey also pointed out that personalization of the shopping experience is the surest way to connect with the audience. While 62% of respondents say they buy more and/or more often when they get personalised experiences, 27% consumers actively search for personalised offers when shopping online. E-commerce websites that offer personalized experiences based on previous consumer behaviour, get 75% log in rates.
Going social is imperative
There is no more denying that social media is influencing the number of purchases made both on and offline. Facebook (52%)is the most popular platform where people discuss about products and services among themselves. Other popular platforms are Pinterest (46%), Instagram (43%) and Twitter (36%). Many consumers say that social networking does have a huge impact on the way they shop. It is like word-of-mouth, only digital. 28% of social network users claim to have purchased something directly from a social platform. Since brands can directly connect to their audience on social networks, they can show their consumers that they care about feedbacks, comments and suggestions. This care helps to improve brand loyalty.
Every brand should view customer experience as a competitive differentiator. Both quality and consistency are important when it comes to customer experience. That's because consumers view the brand as a whole, irrespective of whether the experience has been online or in-store. Thus each of the factors mentioned above should be taken into consideration for providing the consumers with a holistic brand experience. To know more about consumer experience and whether you are targeting the right audience, you can participate in digital marketing events, which can give you a better and broader perspective on what works and what doesn't in the world of digital and social.