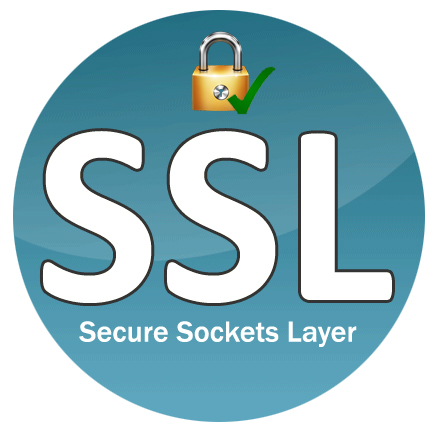 In today's digital age, more and more people are wanting to have their own website. This is because businesses often struggle to find new customers or build trust if they don't have a site showing what they do. On top of this, bloggers and influencers can make a lot of money just from making sponsored posts. Ecommerce sites are also getting very popular as more people shop online. But, most of the time the people creating these websites have no previous knowledge of building a website or online safety. Yes, there are useful sites like 28msec.com to help them pick the best hosting service but a lot of people don't know how to protect both their site and the people who use it.
This means that as the number of websites is increasing, so are the threats of those websites getting hacked and leakage of financial details such as credit card and bank account information etc. For eCommerce sites, online security is a must because every day, millions of dollars of transactions take place through these sites. If online scammers or hackers get access to those websites, it will result in data theft and disclosure of sensitive information.
Prevention of data stealing and information leakage can be achieved through SSL certification. The importance of SSL certificate is paramount to ensure data security. The problem is many website owners aren't familiar with the idea of SSL certification. They should get a better understanding in this area so that the benefits of SSL certificate can be fully obtained. This is the reason, an introductory idea on SSL certification is essential.
By definition, SSL certificates refer digital data files with cryptographic key for activating organisational details. When users log in to a website that is SSL encrypted, they see a notification of secured connection. When SSL certificate is installed on a web server, it secures the connection between the server and the browser. To activate SSL certificate, two things are very much required; one of them is a hostname or server name and the other is organisational identity. As ensuring security is a legal requirement, more and more companies those have a presence on the online domain are installing SSL certification. An incident of credit card theft can result in a lawsuit against the organization. So, SSL certification must be taken seriously by all websites, which are related to online money transactions. Furthermore, websites can contact a reliable payment account service provider (such as https://www.easypaydirect.com/)to help them set up a secure and safe online payment account to facilitate transactions using credit cards or a similar method.
The success of online business depends on authority, reliability and user friendliness of the website. For ecommerce sites, two things are highly important. One of these is the site's navigation and the other is security. Customers are becoming increasingly interested in buying products online because that saves their time and that's way more convenient that shopping from offline stores. But if customers are not sure about the data, which is sent over by him, it will lower the reputation of the site.
All online business owners must pay attention because there's nothing more important to them than the data of the customers. SSL certificates and other advanced security measures help a website to appear fully protected in front of the customers. Customers thereby, put their trust on those sites and the online business goes on up and running. This is more relevant because today's internet is full of fraudulent activities such as identity fraud, hacking the data that actually belong to others. Also, online business owners don't fully understand the structure of the SSL certificate. The reality is, even websites with SSL certification can be compromised if the SSL encryption is not done in the right way.
The right way requires all or most pages to be SSL encrypted, not just one or two pages. Websites often fall victim to phishing attacks. An equally dangerous threat is data interception. All the important pages on the website being secured socket layer encrypted means the chance of that site getting hacked are less. Another security addition that can prove to be a positive extension to online security for businesses, is using encryption software like pgp telefoon so that messages and emails are kept secure whilst being sent and received, reducing the chance of them being hacked by outsiders.
Even though ecommerce sites are the chief targets of hackers and online scammers, other service-related websites are also under threat as they also contain many informational details. That's why SSL encryption is very important.
In today's internet, security is a very important thing. The security of a website can be ensured through an SSL certificate. The certification helps a site to gather the reliability and trust of the customers.