Engagement! The only way to achieve a higher marketing engagement is through your audience's interest of your subject. And every marketer's goal is to attract their audience from their contents. Who wouldn't? But let's admit! It's not easy to grab your audience's attention immediately. In fact, not all marketers can successfully achieve the desired outcome. As a marketer, it is your call on how you can make your audience read your entire article or page not just through clicks.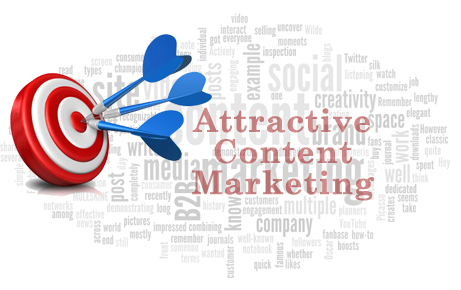 Generally, having an impressive content is not enough to grab their interest. When it comes to engagements, doing a guaranteed SEO is one thing you should consider achieving your goal effectively. However, this road is not going to be easy, especially when there are more and more brands that you must compete in the marketing industry you have to, if you want to succeed.
And if you're still sceptical enough with your work, below are some tips for you to apply to effectively and successfully drive higher content marketing engagement.
1) Newsworthy content gets more engagement than evergreen content
Before anything else, let's try to define "evergreen content" for non-marketers. Basically, it is still an SEO content that is continually relevant and stays "fresh" for readers. Yes, evergreen content is also a killer to achieve content marketing engagements. This is a principle content marketing agencies like This Is LD understand expertly. And it's good for a long-term success and growth that converts into real sales and revenue. However, you may not see high engagement right away. Its traffic is a slow, steady growth over time.
On the other hand, newsworthy contents can help you reach the desired traffic if you are aiming for a short-term lead gen goals. It usually gets quick spikes in engagement rate and traffic when it's "new" news than the evergreen contents.
2) Social sharing has little effect on engagement
If you think that social sharing gets more points than anything else, then you better think again. It is also not enough if you just rely too much on social sharing. But it doesn't mean you're going to give up. Even marketers who are working in a digital marketing agency, they make sure that they are doing and following effective strategies to achieve the desired outcome.
That means, the engagements of your audience depend on how interesting and engaging your contents are. Perhaps, the reason you can't generate higher engagements is because you don't have an impressive content and not about how you share it online.
3) Banner and native ads don't work
Generally, banner ads are not dead. However, it's not that effective any longer. Why? The popularity and usage of ad blockers in recent years are rapidly increasing. And click-through rates for banner ads are already less than 0.1%, according to Tony Haile, the CEO of Chartbeat.
For markers, you should not focus your budget on buying banner ads or sponsoring content. Instead, creating quality content that generates lead should be your top priority. Make a content that your audience will love and without a doubt, they will engage in it.
4) Identifying the needs of your target audience
Who is your target audience? Basically, content marketing is not just about writing random articles. Random content will only go to waste when no audience is interested in reading it. That means before you write your content, think about what your audience want and need to know. With that on, you will have an overview of what your content is all about.
When you are certain of who your target audience are, the more you have a clearer objective or goal to achieve for them. You can now create informative and interesting articles that are helpful for their well-being. You don't know; your content might be the answer to their dilemmas. This is also effective in terms of producing leads, and a content marketer could assist you in achieving your goals. Learn more about Horizon Peak Consulting and how different content marketing companies may help you reach out to more readers.
5) Understand the power of visuals
There will always be a downfall when you don't incorporate good images on your post. Most people would prefer reading articles with high-quality images than mere text alone. Why? Because generally, there are times that visuals are clearer than your content. The clearer your images are, the more your audience will know and understand what you are trying to convey.
Additionally, infographics are highly advisable. When you have good visuals, the more audience engagements you will get. And of course, the higher the engagement, the higher traffic on your content.