By Scott McLay at http://www.seomoz.org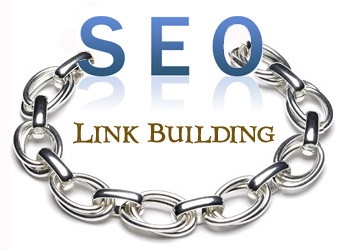 A lot has changed since I got into link building a few years ago – link exchange is dead, ad banners are no longer all about gaining referral traffic, and buying links is more dangerous than ever before. Because of the changes mentioned and a whole load of others the majority of link builders don't like to give away their secrets to sourcing links, even though it's all pretty much the same at most agencies.
Most of the advice I will be giving throughout this post is most likely available from a large number of sources including SEOmoz but I felt it would be great to bring everything together under one simple guide.
Creating your link building strategy
Before building any links to a website it is important to ask yourself a few questions like:
What kind of links do you need?
Do you need nofollow and branded links?
Do you have a wide enough range of anchor text and landing pages?
Sadly every strategy is different and people can't answer these questions for you but hopefully you can use the following information to help answer the questions.
Link Placement
In recent times Google has started placing value in link placement, in-content links passing the most value and footer links passing the least, although a good link profile should make good use of every link type as going out and sourcing only in-content links would be a very big sign of an unnatural link profile.
Nofollow & Dofollow
A lot of people go out and source dofollow links, but in doing this they do more harm to their link profile. Every website should have a good balance of nofollow links – there have been cases where sites with a very low number of nofollow links have not ranked as highly as others who keep a good balance.
Branded Links
I believe Domain Authority and Domain Trust make up a fairly large chunk of the ranking algorithm. Even though there are loads of factors in measuring these attributes, one good sign of both is having a good number of brand based anchor text pointing to your website. Some people make the mistake of only building branded terms to the homepage, when in fact there is more value in building links using these terms to landing pages throughout your website.
Anchor Text & Landing Page Distribution
When working on a link building campaign, it is important to work on a wide range of landing pages, using a variety of anchor text for each. Working on a small keyword / landing page set can upset the balance of a website and can have a very negative impact long term.
Content Relevancy
Since the Google May Day update this year, relevancy seems to play a larger role in the ranking factors. Even though the days of keyword stuffing are over, there is still a need to reference your keywords within your content, header tags, URI structure and title tags. Content may not be king but it is one of the keys to a successful link building campaign.
Sourcing Links
Once you have your link building strategy done and dusted the next step is to find suitable websites to source links from. There are many techniques that can be used for this job, some of which rely on tools and others that use manual search queries.
Link Building Tools
If you plan to use link building tools then chances are you will be looking at links going to competitors' websites. This is one of the best ways to start a link building campaign and can lead to positive results, some of the best tools for this job are:
Open Site Explorer (Free / SEOmoz Pro Members)
Competitive Link Research Tool (SEOmoz Pro Members only)
Majestic SEO (Paid)
Yahoo Site Explorer + SEO Quake Plugin (Free)
Manual Search Queries
It is said that it's not the links your competitors have that will give you the edge but the links the competitors don't have. To find these you will need to find link opportunities using manual search queries – the best way to do this is by using advanced search operators.
Advanced search operators are not as complicated as they sound but if used correctly they can provide a very nice set of search results. An introduction to advanced search operators can be found here and a short introduction can also be found on my personal blog under the post finding the links that matter.
One search string I would recommend when looking for suitable blogs for most niches is:
[search term] -site:Wikipedia.org -site:blogspot.com -site:telegraph.co.uk -site:wordpress.com -site:about.com -site:nationalgeographic.com -site:guardian.co.uk -"directory" -"add link" -"advertising"
Depending on your niche other domains can also be stripped from the results.
Directory Submissions
Directory submission is the most boring and repetitive job, but sadly it is an important task in any link building campaign. These links make up the numbers when it comes to branded links. Submit to the right directories and they will improve your overall domain authority.
Blog and Forum Commenting
Blog and forum commenting for links is seen as spam due to many people taking advantage of unprotected blogs and forums. If blog and forum commenting is part of your outlined strategy then some effort should be put into them.
The best way to act on this kind of link building is by using Google's blog search to find the most recent articles published within your niche then make a genuine comment based on the content of the article, using the Name field for branded anchor text. This type of link building is best for increasing the number of no follow links to your website, you can find out more about niche edits here.
Guest Blogging Communities
Guest blogging is a great place to find blogs within your niche, but instead of offering to do a guest post why not offer to write a few pages (I say pages as they are linked to via the top navigation) of content for them? After all these people want content and being able to source multiple pages not only saves time but can also lead to Google seeing the links as trustworthy, just remember to link out to authority sites within your niche as well.
Widgets & Theme Designs
There has been a lot of talk about creating widgets to increase the number of natural user generated links, which does work, but the widget you create does have to be unique and worth having so there isn't a gap for this in every niche.
Another way to increase the number of user generated links is by creating a WordPress theme, a lot of people have said there is low value in this but if the theme is good enough it can generate 40k+ links (from previous experience). If you wish to go down this route the best way to market it is via your monthly newsletters, just put in a small section about it and wait for results, but remember to also submit it to theme hubs around the web for additional exposure.
Link to Us Pages
Link to us pages are not only great for increasing the number of user generated links but great for masking other link building activities. I would suggest having a link to us page displaying all the branded terms used within your campaign and have different types of links for each (Banner Ad, Contextual Ad, Text Link).
Competitions
If you client is running competitions contact bloggers in your niche and ask politely if they would blog about it. Although getting targeted anchor text through this tactic is harder it can help build the number of generic keywords linking to your domain.
Contacting Webmasters
Making contact with webmasters is one of the most difficult jobs – just about every email sent out needs to be personalised and in some cases contact is needed via social media before an email has been sent.
When sending an email to a webmaster, remember they are a real person just like you, so ask yourself a few simple questions before drafting:
If you were the webmaster what would persuade you to link out?
Would you rather a relationship was formed before receiving a link request?
Should the email be from an SEO's point of view or would it be better keeping it simple and to the point?
Tracking Progress
Tracking the progress of your link building campaign is something that needs to be done. This can be done in a variety of ways but the best solutions I have found is using Raven Tools for overall tracking of performance and using an Excel document to keep a list of links built containing metrics such as Page Rank, mozRank and Domain Authority.
Having a list of metrics for each link enables you to display a variety of information relating to your link building campaign which helps when generating reports for your clients.
Conclusion
Although link building is a tough task in itself if you plan your strategy properly, build the correct links and track the progress of your strategy the job will become easier over time and you will begin to see what works and what doesn't for your client.
Just remember every link building campaign is different, even if you deal with clients within the same niche as each website has a different infrastructure and domain history.