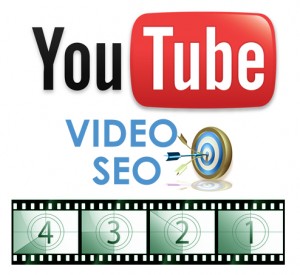 YouTube videos are no longer just for entertainment, it is now part of marketing's content strategy to gain web traffic and achieve business goals. Sure thing, articles and other text-based content are still valuable SEO-wise and perhaps to some readers. But when it comes to catching a person's attention video is the best type of content to use, especially if it's a shoppable video, which could encourage someone to purchase an item. Therefore, this video type is great for sales and customer engagement.
Ok, there might be a little confusion right here when it comes to search engine ranking. Let's make it clear, a YouTube video is as invisible as a white ink in white paper to Google or other search engines. Why? Search engines can't really read videos but they can sure read the text embedded on the video.
And since the algorithm of search engines determines ranking, you have to boost up your video for Google (without compromising the content thought).
So how do you optimize a YouTube video upload?
… Use keywords
What are keywords or key phrases?
Key words or phrases are terms that users use to search for a particular content on the web. For example, a user wants to look for a parody of the popular music video Gangnam style, then key in the words "YouTube Parody Gangnam Style" on the search bar. Search engines will then dig for the best results from their database presenting the user several YouTube videos bearing the words being searched.
When you happen to ride on the hot trend or the viral characteristic of the Gangnam Style phenomenon for your marketing video and if it is well optimized, your video might be able to make it to the top search results. And if you are lucky, you might get a few click-throughs and views.
How to optimize a YouTube video?
You have to do keyword research first. Although this sound very basic, but do you know that there are a lot of marketers who do not know how to select the right keywords for their video? They don't get the traffic they expect because they are not using the words that their target market is using to search for their services.
Here are several keyword research tools to use at your disposal:
YouTube Adwords Tool
Google Adwords Tool
YouTube Suggest Tool
Google Suggest Tool
Ubber Suggest Tool
How to do keyword research?
Understand your business and know what your target users will want on your website.
It is not about getting people to visit your site but getting the "right" users to visit. You have to know what your goal is for every visit. Do you want them to read the information, buy a product or share the content? This thought process should be your starting point in coming up with your keywords.
Create a long list of potential keywords that your target market may use to search for your product.
When you think you know what words your target market is searching for, think again. Keywords are crucial part of your ranking strategy, so as not to bump your chances you had better stay away from industry speak or jargon that your users won't even think of using. Stick to clean and simple terms.
Use keyword research tools.
How does keyword research tool works? Simple, the tool gives you the data you need about your selected list of keywords such as monthly local or global searches, its search volume and the degree of competition.

What constitutes a good keyword? You have a good keyword with you when it has a high search volume (many people searches for it) with a low to medium competition (less competition optimizing for the keyword).
Get your final list of keywords and put them where they belong.
Once you have determined your keywords place them in the:
Video Title
File Name
Video description
Closed caption/transcript file
Comments
Surrounding text (if the video is hosted on your site)
Ranking your YouTube videos is not as easy as doing keyword research because the truth is you are not the only one trying to rank these keywords for your video. What you need is to pump up your video with views and get as many back links as you can. Look for partner networks that can help you with these things or better yet get a video optimization company to rank your videos. That is one less worry and effort on your part while you occupy yourself with other important business.