Tag Archives:
Social Media Optimization
In this era of greater and better mobile penetration, almost everyone is resorting to social media platforms for all kind of communications. Be it connecting with friends and family or promoting your business, social media sites can be very effective. Most importantly most of these sites are free and can provide you with material publicity at a minimum expense.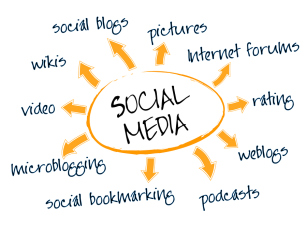 1) Sign Up On Different Sites: Currently there are many sites which can help you provide publicity for free. Be it Twitter, Facebook, Google+ or even Pintrest or Instagram, you do not need any money to register on these sites and surprisingly almost all of these sites can be very effective platforms to further your business and promote it to a wider audience. Create a page with the name of your business, go through the various rules of the site and start churning out content at a regular basis. You will be able to then engage with users at a much higher frequency.
2) Make A Plan: However your marketing initiatives on the social media sites cannot be haphazard. Chalk out a distinctive plan and how you want to go about achieving it and according create a strategy. For example make a list of your target audience, the kind of professionals you want to market your product to and the type of reach you are aiming at. This will help strategise your plan of action far more effectively and create a scope for long-term gains.
3) Post Regular Update: This alone cannot drive traffic and market your product. For people to know about your product better or avail the service you are providing more frequently. It is important to keep your followers or those on your friend list engaged. For that you need to post regular updates. Some could be about the product, any new innovation, information and utility of the product and all such related updates could be included in the post. The result is it would keep popping up on the news feed of members who are associated with the page regularly thereby maintaining the connect with them.