Tag Archives:
Apple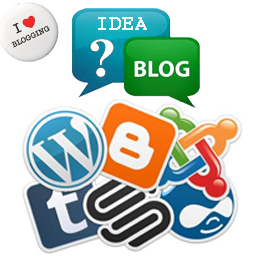 Tablets and smartphones are the optimum ways for consuming web content, there's no way around it. More and more people turn to mobile devices to get what they need on the web as smartphones and tablets become increasingly cheap and accessible. These devices are changing the very ways that we interact with the web—we're no longer sitting at huge desktops browsing the web at our leisure; entrepreneurs now focus on offering online services that work for the web browser on the go.
A recent article in Forbes magazine explains how mobile devices have changed the way we browse and engage services on the web. According to the data in the article, the percentage of people using mobile devices for surfing the web increased from 4% to 26%. And those numbers are only getting bigger. For anyone in the web business, it seems like a smart move to start thinking mobile.
Nowadays bloggers and major social media players conduct much of their business from the comfort of their smartphones. Blogging platforms like Blogger, WordPress, and Tumblr have smartphone apps that are designed to accommodate the needs of the blogger on the go. Social media tools like Twitter are practically built for mobile devices.
By Shaylin Clark at WebProNews
In April, 1976 Apple was founded by Steve Jobs, Steve Wozniak, and Ronald Wayne. Shortly thereafter they began selling the Apple I. In the thirty-six years since, Apple has released hundreds of products. Some have been flops. Others have revolutionized – or even created – entire markets.
Now one YouTube user has created a video showing (almost) every product from Apple's three and a half decades in thirty seconds. There are no words and no labels on the products, so you'll have to see which ones you can recognize on your own.
Check it out below Video Shows Every Apple Product In 30 Seconds: